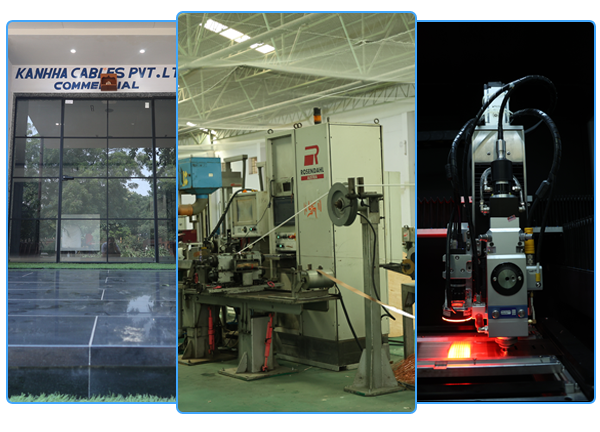 Welcome To

Kanhha Cables

Kanhha Cables Pvt. Ltd. Is a flagship company of Gemini Group of industries Jaipur India. The founder of the company Mr. R. S. Gemini who is managing director & a well-known industrialist & a renowned social worker. Kanhha Cables is an India-based Quality Management System (QMS) Certified having ISO 9001 and well established and pioneer cable manufacturer Company formed under the Companies Act and approved manufacturer with Indian standards for all types of LT Cables & Conductors. We have been successfully catering the requirement of various sectors like Railways, Power Sectors, Telecommunication Sectors, Mining Sectors, Industrial Users of Government, Semi-Government utilities and also Private Sectors, etc. Of the global market with the most modern plant & machinery and testing equipment to meet the ever-increasing demand for Quality Cables.
We are manufacturer and supplier of High-Performance Quality Cables Including LT PVC/XLPE Power & Control Cables, Railway Signaling and Railway Power Cable. Aerial Bunched cables, Mining, Instrumentation, Domestic Wires & Cables, AAAC, AAC & ACSR Conductors for Overhead Transmission. Supplied to various circles of the economy viz. Power and Electricity, Railways, Thermal Power Projects, Hydro Power Projects, Refinery Projects, Mining Industries, Tel-Communications, and various other Government or Public Sector undertakings.
Besides catering the Customers in PAN India market, Kanhha Cables has firmly positioned itself in with its footprint in various Power Sectors, State Electricity Bord & Indian Railways. In past 17 years, Kanhha Cables had supplied underground Power Control Cable, XLPE/PVC Cables, AB Cables. Bare conductors including ACSR/ AAAC with a satisfactory performance in field.